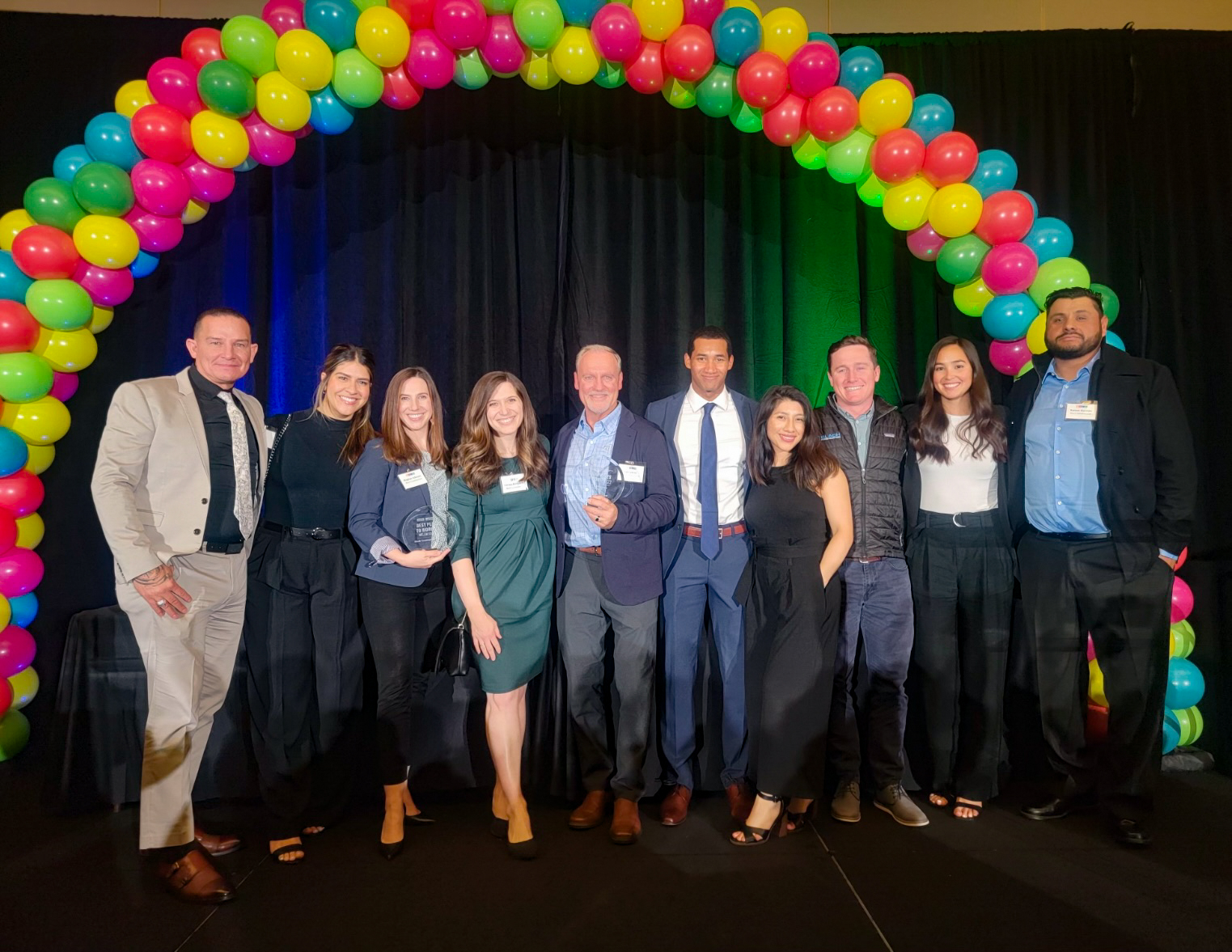 "We aim to foster a work environment where all of our employees can thrive professionally, while also maintaining a healthy work-life balance"
San Jose, Calif. – Blach Construction (Blach) is honored to have been named among the Silicon Valley Business Journal/San Francisco Business Times' Best Places to Work in the Bay Area. This year, the firm ranked #1 in Workplace Wellness and #6 overall among mid-size companies (100-999 employees). The recognition was accepted by Blach representatives at the Best Places to Work awards ceremony in San Francisco on May 4th.
This year marks the 15th consecutive year that Blach has been named one of the Best Places to Work in the Bay Area. In addition to continuous professional development opportunities, training and career enhancement programs, the firm offers competitive compensation and a wide array of benefits aimed at overall wellness and work-life balance. These include impressive retirement and profit-sharing plans, hybrid work opportunities, generous paid parental leave for both mothers and fathers, financial assistance for education, student loans, housing, adoption and infertility treatment, as well as an on-site gym and wellness reimbursement.
"At Blach, we aim to foster a work environment where all of our employees can thrive professionally, while also maintaining a healthy work-life balance," said President Dan Rogers. "Once again placing among the top 10 Best Places to Work and earning top honors for best-in-class Workplace Wellness is especially rewarding. I am proud to lead a team of people who collectively ensure that Blach continues to be a supportive and fulfilling place to work."