Blach held its Annual Charity Bocce Ball Tournament two weeks ago. This year marks the 9th anniversary of the event, which raises money for local charities.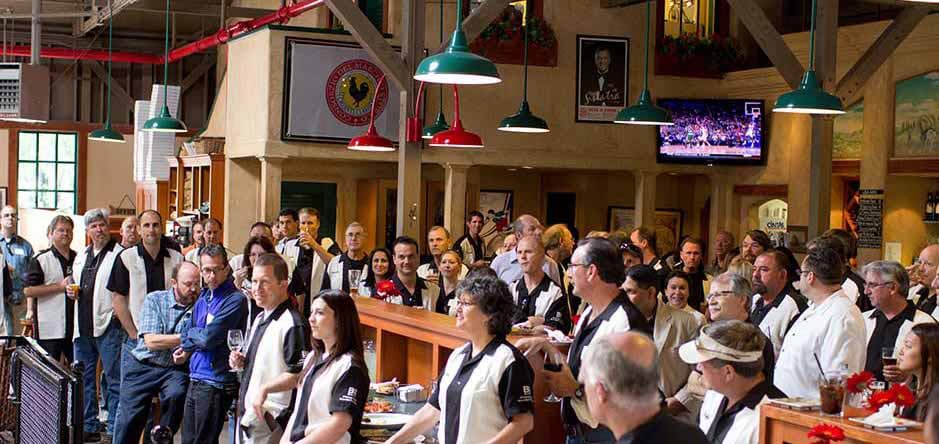 24 teams, comprised of clients, architects and friends of Blach Construction, competed for the opportunity to donate their winning prize money to a charity of their choice.
"Community service and philanthropic giving are a major part of the Blach culture," said President and CEO Mike Blach. "This annual event is an opportunity to gather with our clients and business partners and join forces to give back to the communities in which we live and work."
This year, a combination team from Auxin Solar and Orchard School District placed first and designated their $2,000 prize to two charities, respectively: the Wounded Warrior Project and Roses in Concrete. The goals of the Wounded Warrior Project are to raise awareness and enlist the public's support for injured service members to help them assist one another and to provide unique, direct programs and services to meet their needs. Roses in Concrete is dedicated to tackling forms of trauma that result from violence, hunger, unstable housing, poverty and racism among urban youth and inspiring students to achieve academic success.
The team from Wald, Ruhnke & Dost Architects placed second this year. The Gateway Center of Monterey County was the recipient of the second place team's $1000 prize. This not-for-profit community-based organization provides a wide range of services, including residential care, developmental training, and activity programs for adults ages 18 and over with developmental disabilities.
BAR Architects placed third with a $500 award. Their organization of choice was Futures without Violence based out of San Francisco; a nonprofit organization dedicated to preventing and ending violence against women and children around the world.
Founded in 1970, Blach Construction Company builds structures of enduring quality and value throughout northern and central California. The company's experience encompasses a broad cross-section of commercial, industrial and institutional building types, including education, healthcare, technology, life sciences, professional services and civic/community facilities. Blach is also a recognized leader in sustainable design and construction. The company is based in the Silicon Valley, with regional offices in Stockton and Monterey