Commercial Construction Firm Appoints New Chief Financial Officer and Director of Information Technology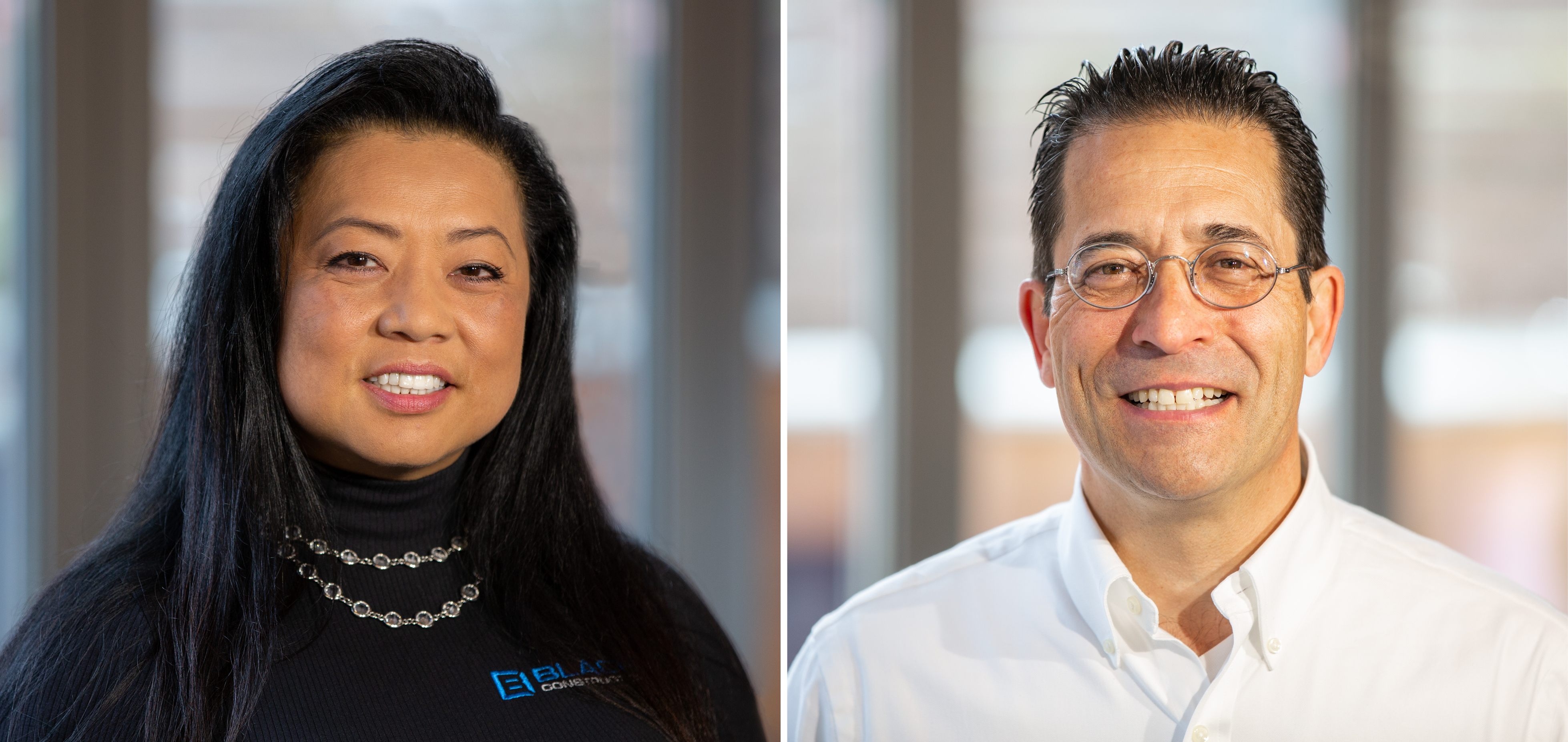 "I am confident that Alice and John will be valued contributors to our growth, fully supporting our purpose to enhance communities across California," said Dan Rogers, president.
San Jose, Calif. – Blach Construction (Blach) is pleased to announce the addition of two new, critical roles to its Finance and Information Technology (IT) teams. Alice Chuan recently joined the Blach Leadership Team as chief financial officer (CFO) and John Kern is the firm's new director of information technology. Seasoned professionals in their respective fields, both Chuan and Kern are ideally suited to assist Blach with its ongoing expansion.
"As we enter our 53rd year in business, I whole-heartedly welcome the professional experience, proven expertise and fresh, new perspectives that Alice and John independently bring to Blach. I am confident that each of them will be valued contributors to our growth, fully supporting our purpose to enhance communities across California," said Blach President Dan Rogers. "And most importantly, I look forward to the impact they will undoubtedly have on our continued success."
As the newly appointed CFO, Chuan has full oversight of Blach's Finance and Accounting Team and is a member of the cross-functional Blach Leadership Team that manages overall firm operations. She joins Blach with a wealth of construction industry finance and accounting management experience. Most recently, she worked at Rudolph & Sletten, where she served as CFO. Prior to that, she spent many years as controller, first at Level 10 and then Dome Construction. Before joining Level 10, she served as assistant controller at Rudolph & Sletten – the same firm that recruited her back years later to lead their finance operations. Chuan began her finance career in the technology industry and brings with her to Blach this varied perspective. Currently, she is working closely with long-time Blach Vice President of Finance Laura Bold, who is retiring at the end of 2023.
"We are grateful for the expertise and leadership Laura has provided throughout her tenure at Blach and thankful to have an extended period in which she can transition responsibilities to Alice," stated Rogers. "This is a rare opportunity to be sure. Alice's financial prowess married with valuable background knowledge will undoubtedly enable her to take Blach's financial systems to the next level."
Veteran IT professional, Kern, joins Blach from Cisco Systems, where he spent 24 years amassing experience in various IT-related management roles. For the last four years, he served as senior director, IT, HR digital experience and global workforce data privacy officer. In this capacity, he was responsible for worldwide development and implementation of people-data privacy policies and the global release of Workday Human Capital Management. Prior to that, he oversaw global IT services for Cisco's Corporate Mergers & Acquisitions group, a role he assumed after having responsibility for company-wide enterprise software deployment. During his first ten years at Cisco, Kern held numerous IT positions aimed at data center strategy, process re-engineering and employee services.
At Blach, Kern will lead the evolution, development and implementation of firm-wide technology architecture, inclusive of applications, infrastructure and data management. With the support of his team, he will oversee the entire Blach backbone, ensuring the security of systems, networks and enterprise information across Blach's headquarters, regional offices and many jobsites across California. "I am thrilled to have John's vast experience at-hand to ensure that our IT infrastructure not only keeps pace with, but also facilitates our expansion efforts," said Rogers.
Chuan holds a bachelor's degree in economics with a minor in business from the University of Texas, Austin. She's a licensed Certified Public Accountant (CPA) and a member of Construction Financial Management Association (CFMA) Silicon Valley Chapter. Kern graduated from California State University at Chico with a bachelor's degree in business administration, finance & economics.