Los Gatos, Calif. (April 18, 2013) - Blach Construction Company, a commercial building contractor and construction manager serving Northern California, Sacramento and the Central Coast, recently hosted its 10th Annual Charity Bocce Ball Tournament, which raises money for local charities.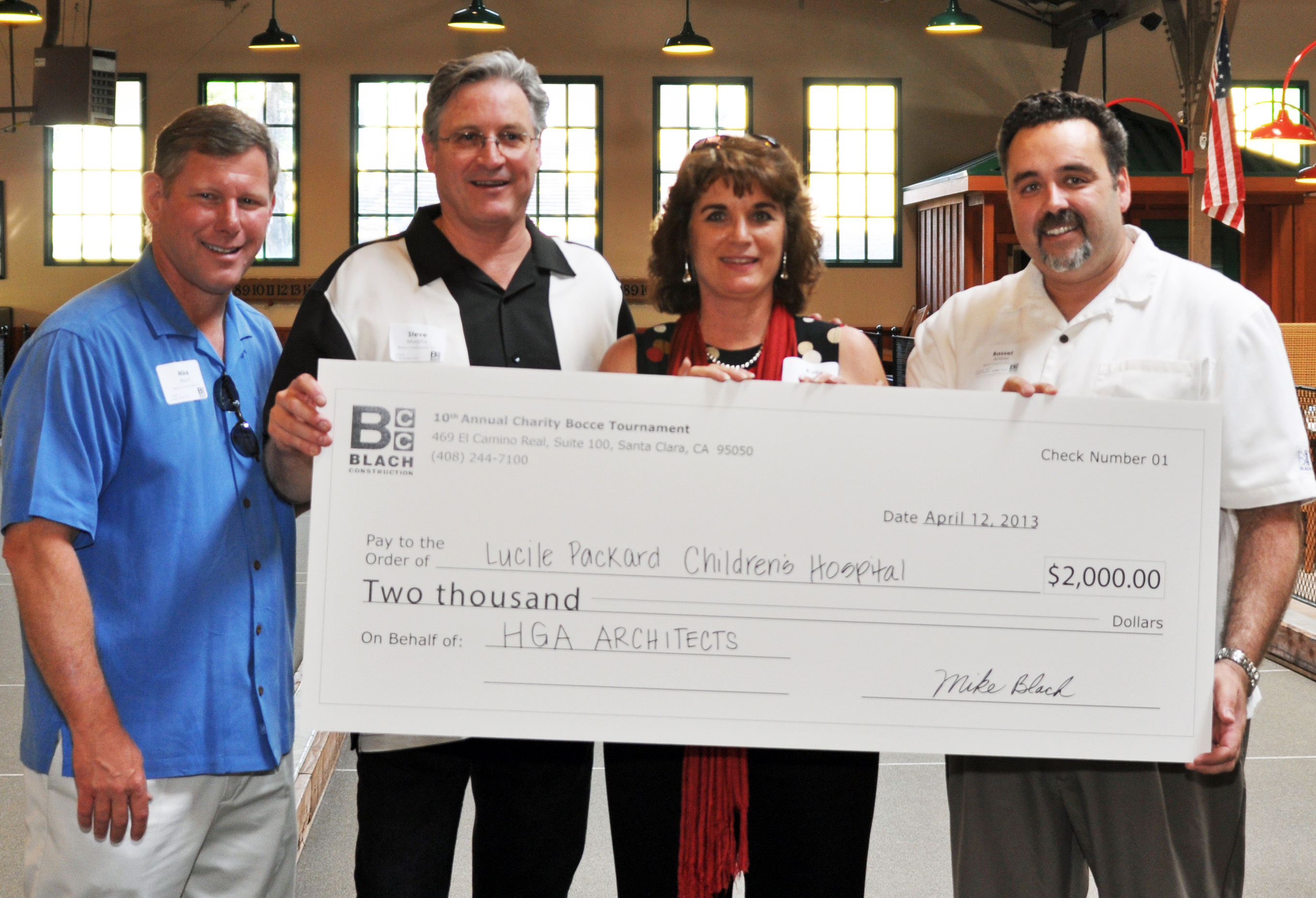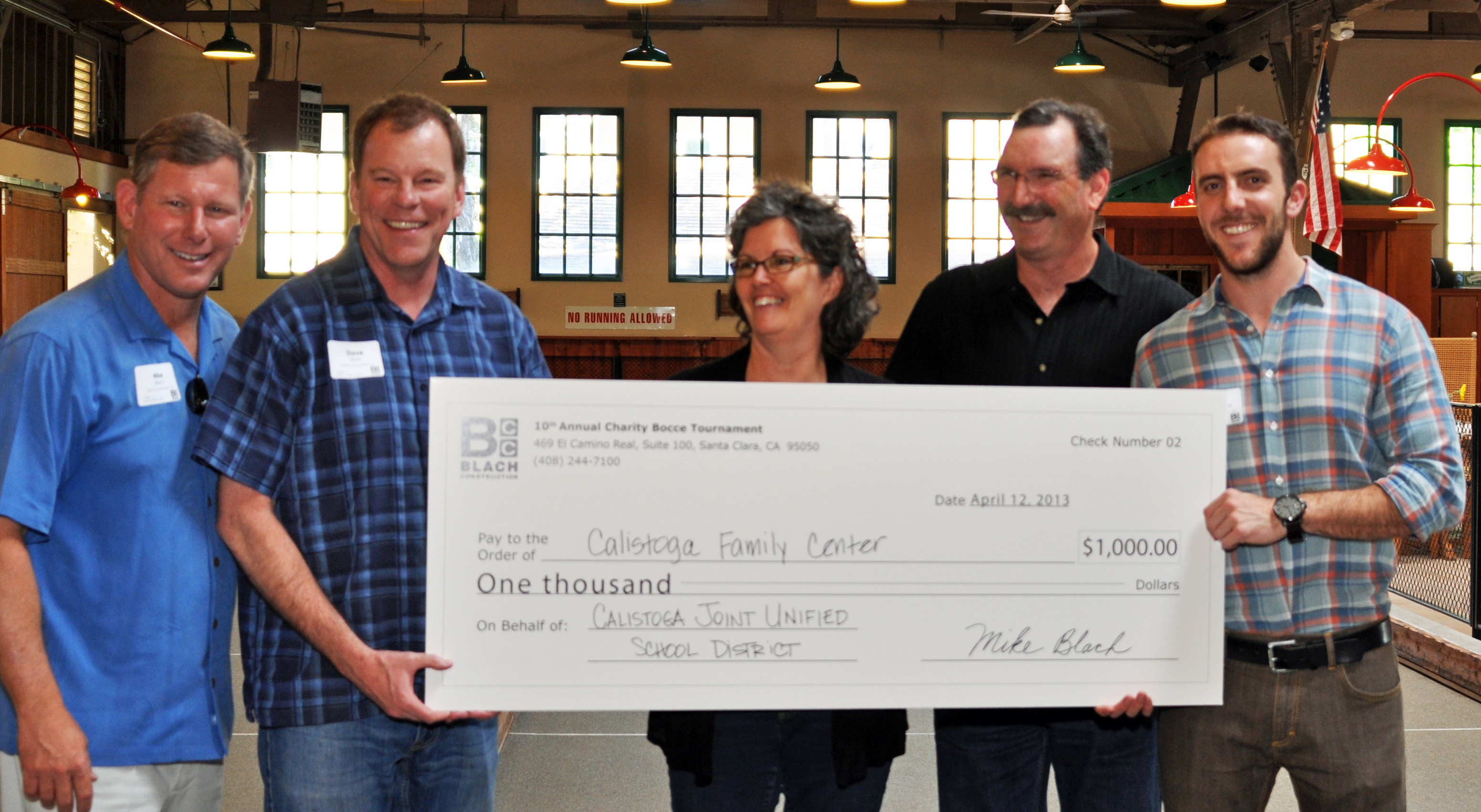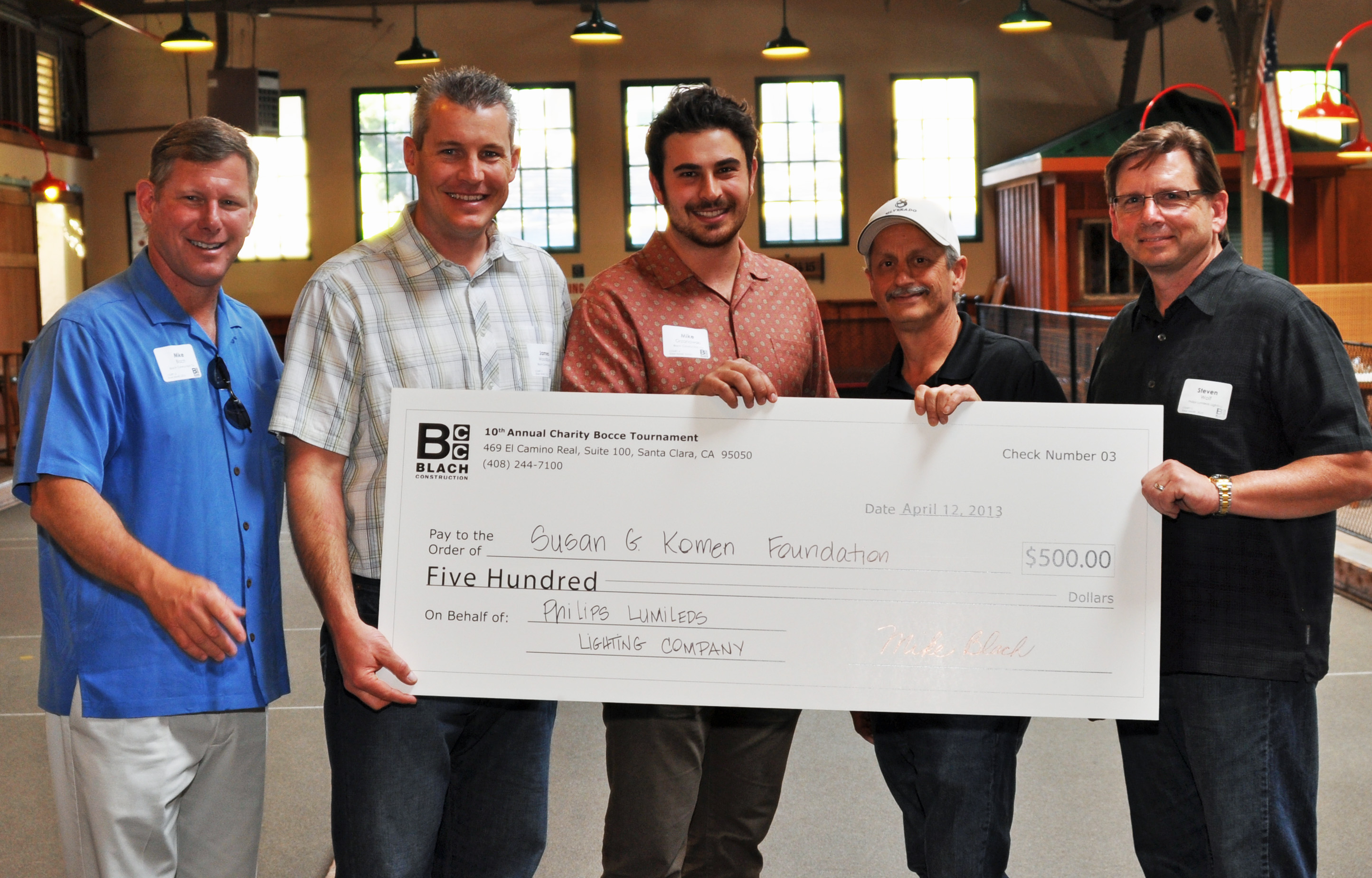 "This annual event is a great opportunity to build stronger relationships with our clients, partners and friends while giving back to the communities we all serve," said President and CEO Mike Blach.
24 teams composed of clients, architects and friends of Blach Construction competed for the opportunity to donate their winning prize money to a charity of their choice. This year, HGA Architects placed first and designated its $2,000 prize to the Lucile Packard Children's Hospital (www.lpch.org), a non-profit hospital devoted entirely to the care of babies, children, adolescents and expectant mothers.
The team from Calistoga Joint Unified School District placed second and selected the Calistoga Family Center (www.calistogafamilycenter.org), which cultivates healthy families by providing integrated health and family services, to receive the team's $1,000 prize.
Philips Lumileds Lighting Company placed third with a $500 award and chose the Susan G. Komen Foundation (www.5.komen.org). Through ground-breaking research, community health outreach, advocacy and programs in more than 50 countries, Komen has invested almost $2 billion to fulfill its promise of working to end breast cancer in the U.S.
and throughout the world.
Founded in 1970, Blach Construction Company builds structures of enduring quality and value throughout northern and central California. The company's experience encompasses a broad cross-section of commercial, industrial and institutional building types, including education, healthcare, technology, life sciences, professional services and civic/community facilities. Blach is also a recognized leader in sustainable design and construction. The company is based in the Silicon Valley, with regional offices serving Sacramento and the Central Coast.