Santa Clara, Calif. – (October 31, 2014) - Blach Construction Company has been selected to provide preconstruction and Lease-leaseback services for the construction of two new classroom buildings at Thomas R. Pollicita Middle School in Daly City.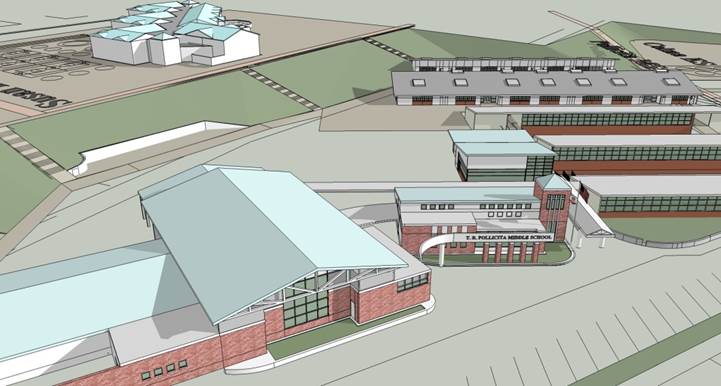 The $7-$9 million project, designed by Deems Lewis McKinley Architects (www.dlm.com), is located at 550 E. Market Street in Daly City and includes two new classroom buildings totaling 26,000 square feet. Construction began in October 2014 and will be completed prior to the start of the 2015 school year.
"We are excited to continue Blach's long-standing partnership with the Jefferson Elementary School District, its board and the community," said Paul Kehoe, project executive at Blach Construction. "These added classroom buildings will enhance the learning experience for students and staff for one of the oldest schools in the District."
This latest project extends Blach and the District's decade-long relationship. Blach previously provided construction management services for the District's last bond program, which began in 2003.
The Jefferson Elementary School District serves Kindergarten through 8th grade students from four contiguous areas in San Mateo County – the city of Daly City, the Town of Colma, unincorporated Broadmoor Village, and a small section of the city of Pacifica. Daly City, with an estimated population of approximately 100,000, is the largest political unit, not only in the four areas, but also in the entire San Mateo County.
Blach Construction Company builds structures of enduring quality and value throughout Northern and Central California. The company's experience encompasses a broad cross-section of commercial, industrial and institutional building types, including education, healthcare, technology, life sciences, professional services and civic/community facilities. Blach is also a recognized leader in sustainable design and construction. The company is based in the Silicon Valley, with a full-service regional office located in Monterey.